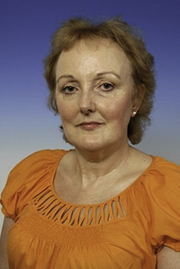 About Me
My desire to re-train as a psychotherapist has been a natural progression of working on my own personal development and the positive changes that have come about as a result. My earlier career has been varied, but has had a strong focus on corporate customer service and public relations.
Training & Qualifications
I have completed five years of professional training at Regent's University. I hold a Post-Graduate Diploma in Psychotherapy and Counselling (2006) and an Advanced Diploma in Integrative Psychotherapy (2010).
I am accredited by the United Kingdom Council for Psychotherapy and as such am bound by their ethical framework for good practice. I am also a registered member of the British Association of Counselling and Psychotherapy.
Experience
I have had several years of experience of working with clients with a diverse range of difficulties at Victim Support (Westminster), Mind (Hammersmith & Fulham), Wimbledon Guild of Social Welfare, Merton IAPT. Furthermore, I have been working as a therapist in private practice since 2011.
Continuing Professional Development
I am committed to my own personal and professional development and as such have regular supervision with a UKCP accredited supervisor. I also attend a number of professional training courses each year and read widely to facilitate my ongoing development as a psychotherapist.
Therapeutic Approach
I am trained as an Integrative Psychotherapist which means that I draw from more than one theoretical orientation. My own theoretical perspective draws together relational psychodynamic and existential-phenomenological approaches.
To give a taste of how I work ... I encourage clients to describe in detail the experiences that they are relating as their narrative gives me clues to their worldview, value and belief system. As a client is telling their story I am reflecting back to them what I am hearing, as if I am metaphorical mirror. A further premise of the way in which I work, is my belief in the client's way of relating in the therapeutic relationship being somewhat indicative of their manner of relating in the wider world, as the therapy room is a microcosm of the world in which we live. Also, I encourage clients to talk about earliest memories and the environment in which they have grown up so that links between past and current ways of being may be made. This approach can also enable a client to get in touch with painful, difficult feelings. Where appropriate, I am able to give a client some cognitive and behavioural techniques to help them cope in their current life situation.